How Social Media is Driving Pole as a Sport
Social media is an undeniable force in the growth of pole as a sport. Some people eye the rapid expansion and change that has happened in the last five years in pole and will argue the negatives, but in general the growth surrounding the pole industry has been wholly positive. The major positives include increasing participants and removing stigma surrounding the sport, pushing the sport toward higher athletic achievement and prompting the sport to become more organized.
More Polers in the World
The fans of the Bad Kitty® Facebook page were at 50,000 in 2012 now this number is around one million with 1.5 million in weekly engagement. So 1.5 million people check into the Bad Kitty® page for pole updates each week. Another way to look at it is that now there are about 8,000 pole studios world wide and if the average student base is 200 students that means there is roughly 1.6 million pole students world wide. Go Pole!
This phenomenally fast increase in polers has no doubt been fueled partially by the easy access to pole videos on social formats such as Instagram and Facebook. A rough estimate is that our sport is growing at about 500-700% and is doubling each year.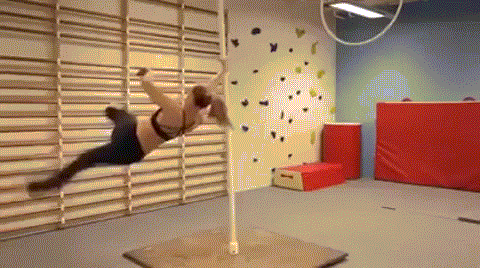 The fitness industry in general has seen a double-digit increase in participation in classes and workouts that has been traced directly to social media influences in the last five years. New participants watch videos of workouts or new types of fitness and then try it out at a local studio or gym. Not surprisingly pole is benefiting from this trend in the fitness world. Our sport is a fantastic combination of gymnastics, dance, acrobatics, and circus. Videos from practiced polers make the sport look effortless and who wouldn't want to try out a sport that makes participants look like a graceful, strong athletes.
Social media has also helped saturate the world with videos of your average person taking up pole. Moms, dads, doctors, lawyers, social workers, teachers are posting videos of their adventures with pole. Cross over from the fitness world with Instagrams of yogis, former gymnasts and dancers, and weight lifters all taking up pole because of the workout. This "average" person taking up pole is seen across social media outlets and is break the stereotype of who participates in pole dancing. The curious person on social media can see strength moves, sexy choreo classes and professional routines at competitions. What happens in pole class is no longer shrouded in mystery, social media is offering first-hand accounts of what transpires in pole class and many people are realizing that pole can be accessible to a beginner.
Pushing the Sport
With instant sharing on social media polers can see what every poler in the world in working on. There is a strong creative force behind pole, like many sports it's an art and science. Professionals and amateurs across the world can share daily pole training, playtime or achievements. Social media fuels a sports development and evolution like wildfire because it fosters collaboration. Social media is in many ways open source software, open to all people who want to work on developing a new sport with new moves and new combinations. Innovation isn't solely coming from one professional pole athlete or one studio with a stable of thoroughbred athletes, but the entire world is participating and sharing.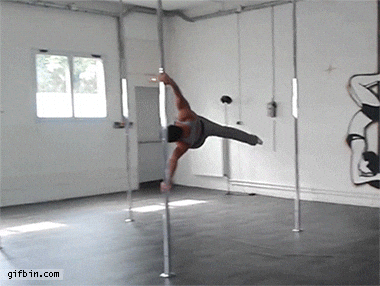 In a one-week period a brand-new never seen move can be replicated, analyzed, varied and expanded upon. Yes, challenging and difficult moves are being developed daily, but so are intermediate moves and variations on basics. The sport is being pushed in new directions because so many people are sharing and collaborating. There will always be standout developers, innovators in every sport who can see beyond the next hill and can move the sport into new territory.
We are possibly in the most fertile developmental period of pole as a sport. The best sport development I can equate it to is snowboarding half pipe in the early 2000s. We are only beginning to understand where we can take this sport and the human body and with social media we are doing it a break-neck speed.
Organized Sport
With the increasing number of polers means an increasing demand for an organized community. Polers want more formats for exhibition, competition and to simply watch professionals at the upper echelons of the sport putting together the latest sequencing, difficult moves and honestly telling the world the exact state of pole during that performance.
Social media creates community by allowing fans and participants to follow a team or pro athlete and feel connected daily to this person or to other followers who support the pro athlete or team. Social media creates a tribe of followers, which taps into the basic human desire to belong and be in a community. The pole community is no different than professional snowboarding, or gymnastics. However pole is a unique community in that most members do pole, which is different then just being fans of a professional sport like football.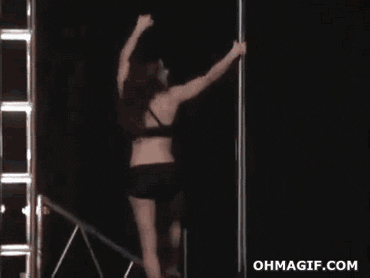 These participating and active members want to see where the sport can be pushed in competition. Since most participant-members also know how difficult the sport is and what it requires physically and mentally to make a routine flawless or a difficult move look easy, these members want to witness the top professionals in their sport compete and push the sport's boundaries. There are now many pole competitions for all levels of competitors, but also venues like Pole Theater that help divide pole into categories of specialty. These events are organized by providers like PSO , USPD, International Pole Sports Federation and several others. Polers can watch events happen live or within minutes. Once again social media is feeding the latest moves, choreography and sequencing to polers minute-by-minute. The next day at class students discuss the competitions and re-watch videos together trying to figure out moves and admiring new sequences. Once again a tribe is created.
Social media is having a strong and overall positive influence on growing pole into a full-fledged sport that may eventually stand up in the Olympics. Beyond that, social media has connected polers across the world and provided a forum for sharing, innovating and discussing where the sport is and where it will go in the future. Pole's speedy growth is tied to social media and likely will be for some time.
Comments
Rebecca is a certified personal trainer, aerial studio owner and has developed training certifications in the aerial arts industry.She is a journalist and is working on her Masters in clinical mental health therapy.
Latest posts by
Rebecca Stokes
(see all)