Treat Yourself! Upgraded Indulgences For Your Pole Body
In the month of love and hearts and flowers, it's easy to find yourself up to your elbows in cheap department store holiday-themed candy. And while I'm certainly not here to tell you that you can't enjoy some clearance-shelf Valentine's Day SweeTarts, this is a great opportunity to think about how you indulge—and how you might upgrade those indulgences to better support your pole body.
The next time you're in the mood to treat yourself, consider about how you might be able to do so in a way that ultimately has a positive impact on your life, your health, and your pole journey. Here are just a few ideas to get you started.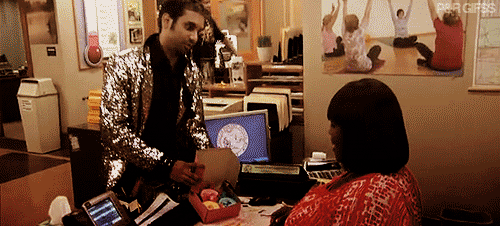 Maybe something delicious?
Sure, you could gobble up a bunch of leftover pink and red M&Ms if you wanted, but why not take this opportunity to indulge in some treats that are extra special, or perhaps some that actually help fuel your pole body?
Your Favorite Healthy Snacks or Protein Bars
While this might sound like the most un-sexy suggestion ever, the feeling of having your pole bag stocked up with your favorite healthy on-the-go snacks is actually kind of awesome. It's so nice to know that you'll have something nutritious on hand after a hard workout! Plus, a lot of these products can feel like a bit of investment, giving you an opportunity to treat yourself while you simultaneously support your pole goals.
Dessert At Your Favorite Restaurant
Instead of mindlessly snacking on junk food that you'll probably never remember, why not take yourself out for a treat that you really love? Choose your favorite restaurant and pop in for dessert, by yourself or with a friend. Create an experience to appreciate!
Want to splurge on something that will support your pole progress? How about…
Foam Rollers (Or Other Self-Massage Tools)
Taking time for rest and recovery is one of the most important (and possibly one of the most overlooked) parts of aerial training. Invest in a foam roller or a couple lacrosse balls and give yourself the gift of a delightfully uncomfortable self-massage session (perhaps followed by an Epsom salt bath, if you're so inspired). Your hard-working muscles will thank you.
New Pole Grip
Are you squeezing the very last drops out of your Dry Hands bottle? Maybe it's time to restock your pole bag with your favorite grips—or treat yourself to something new. Explore the variety of options out there and look forward to being extra sticky in your next pole session.
Training DVDs
Whether you pole in a studio or at home, sometimes expanding your training materials can offer new inspiration. Whether you want to increase your flexibility, improve your floorwork, increase your strength, or learn to twerk, there are DVDs out there to help you out. Treat yourself to a new training challenge!
Want to take #treatyoself to the next level? What about an indulgent experience?
While splurging on treats and pole toys is fun, there's something extra special about investing in a memorable experience. That might mean:
Booking A Private Lesson
Do you feel like you have a few tricks that you're thisclose to nailing? Maybe it's time to book a private lesson with your favorite instructor. Having that one-on-one time is sure to help your pole practice, and the experience of getting to focus on your top goals certainly feels like an indulgence.
Trying A Float Tank
What if you could get the benefits of an Epsom salt bath, but multiplied by (approximately) a gazillion? You can! Float tanks (often described as sensory deprivation tanks) are enclosed tubs filled with several inches of body-temperature water and lots of Epsom salts. While the idea of closing yourself into a dark container of water may sound creepy, it can actually be super relaxing. It's ultra quiet and completely dark, so you get to settle in and relax while the magnesium supports your body's recovery and relaxation. If you've been feeling achy or overwhelmed, a float tank might be a great way to indulge yourself.
Going Big
Of course, if you really want to splurge on an experience, pole events are the way to go. Pole camps, a workshop with your favorite pole star, or a big event like PoleExpo all fit the bill. These kinds of events are likely more of an investment than some of the other suggestions, but they're sure to be memorable and help you take your pole progress up a notch.
How do you like to upgrade your pole indulgences?
Comments
Paige Lysaght
is a Certified Health Coach, AFAA certified fitness instructor, and parkour and aerial arts studio owner.
Latest posts by Paige Lysaght (see all)