Pole Dancing as an Identity (and what happens when you lose it!)
I have a terrible secret. A confession to make. I haven't been enrolled at a pole studio since May of 2016. Not to worry, I had my home pole and a brand new swanky gym membership. I'd had a lot of big changes in my life and I was ready to try something new. Plenty of people pole from home. I was ready to join their ranks. I could cross train in my classes, and work on my pole tricks at home. Then I moved in with my boyfriend in 2017. The pole got packed up and immediately shoved under our bed. I'd put it up later, I told myself. Once I was settled in, when I had more time. And I did get settled, but I didn't get more time. What I got was a kickass TV writing job. Huzzah! I got focused on that, I got cozy in my relationship, I became a dog mom (and a lizard mom – long story!) I went from being this girl: a 20 something, hustling, single, city studio living, pole dancing, freelance artist…
To this one: a 30 something, domesticated, home owning, valley resident, with a real job, a real relationship, and a bed time that used to be my call time for burlesque shows.
And that pole? It sat in it's case collecting dust. I put it back up two and a half weeks ago. … I know. I told you it was terrible. Before I continue, I'd like to cover my bases and say I KNOW: lot of you have thriving pole practices and live similar lifestyles to mine. With the right mind set and self discipline, anyone can pole at amazing levels. I know. But that's not what happened for me, personally. And while a lot of of you are pole rockstars against the odds, some of us are has beens and burn outs. Usually when this happens we slink quietly away from the pole community to lick our wounds in the shadows. But, today is not that day. Today I want to face my own shame head on and talk about it.
When I was middle school, I was part of a junior ballet company. After one recital a regal, artsy, older woman looked me square in the eye, complimented my passionate stage presence and told me, "Promise me you'll never stop dancing." She was serious. There was the conviction in her words of someone who wished she'd followed her own advice. She was trying to save me from her own mistake. I promised. Thanks to youthful drive and vigor, that promise was easy enough for me to keep. I danced through high school, I danced through college. Post grad I walked straight into a pole studio and dancing through my roaring 20s in the air, discovering my own sex positive feminism along the way. To put it lightly, pole dancing became my identity. I was the TV writer who was also a sex dancer – a "too sexy" dancer. I started performing pole and burlesque regularly, and advertising it. I wasn't hiding it, or using an alter ego. I was throwing my middle fingers up at anyone who thought being a sexy dancer made me a shitty writer, or a liability in a writersoom. This was all pre #MeToo. Know you, before it was cool. I flipped the narrative on people who told me to hide my pole dancing because it would hurt my career. I made it part of my brand. It worked. Not to mention I got the awesome side effect of an amazing "stripper body."  I was in the best shape of my life. The way old men wax poetic on their high school sports, that's how I look back on my pole dancing "glory days." I actually met my boyfriend during this frenzied time. I joke with him now that he signed up for a hot dancer and got stuck with a successful writer.  He swears I look exactly the same (he has to say that because he loves me.) And while this may feel like a shallow post about looks, please believe me when I say it isn't. He's right in a sense, I don't actually look that different. The physical changes are small, mostly only things I notice. The drastic change is in my confidence, my relationship to my body, my brain chemistry. Being as physically active as I was produced an insane level of endorphins. Going from that to sitting most of my day was a specific kind of withdrawal. One that made me feel sluggish and strange in my body. Like I didn't belong there. Then there's inertia. A body at Netflix tends to stay at Netflix. It's just science, right? Next came the fear and shame. The longing to get back in a pole studio, but reluctance to do so. Because that meant admitting to myself and anyone in the class just how far I'd fallen. I don't mind learning new things or being a beginner. But I'm terrified of starting over with something I used to be good at. The people who say you, "you only have one place to go, and that's up!" are wrong. You can also flame out, loose all your skill, and have to start from the bottom again. My ego's worst nightmare.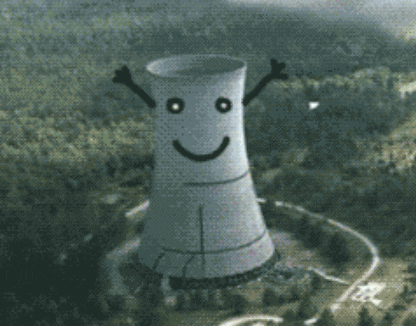 It's also interesting in to note that all this bundle of self loathing and insecurity was brought on by something really great happening: Dream job gotten! Goal achieved! Career success, finally after what felt like the longest road to get there. I know a hundred think pieces have been written de-mything the "Woman Who Has It All" trope. Just because we can do anything, doesn't mean we have to do/be everything. And yet, here I find myself lamenting my personal inability to have the writer job and the stripper body. We only have so many hours in the day, and can only give so much focus. Pole dancing used to be a huge part of my life. More than that, a huge part of my identity. Heck, I still have people offering me pole related gigs. I sheepishly decline and hope they don't realize just how far the "mighty have fallen." But even that reaction is a lie I tell myself. A story, homegrown from my own expectations of myself. I haven't fallen anywhere. I've climbed to the top of a fucking mountain and done the damn near impossible. I have a stable career in entertainment and am using my absurdly specific liberal arts degree (Writing from Screen & Television, BFA.)  It's okay that I spent less time working out. 

When the above photo was snapped, a friend joked, "Well you can die happy now." What she meant was that I looked like a fantasy. I achieve this moment of perceived physical perfection. And at the time, she was right.
But now I'm just as proud of this photo, and not because of how my body looks in it. But because of the time, effort, sacrifice, and yes – career success –  it represents.  I wish I could be both things at the same time. I know some of you can, and maybe one day I'll join your wonder ranks. But today is not that day. And I'm okay with that. 

And  it's not just getting your dream job that can throw your pole practice to the wind. Any big life change can do it. Even Claire,  my editor here at BK, had this to say when I bounced this pitch offer of her, "Well I am probably totally biased but after spending my first trimester on the couch with barely enough energy to take a walk and then gaining ten pounds in my pregnancy and now going back to dance class after 4 1/2 months and having zero strength and zero endurance, but I can 100% relate to that pitch… I hate looking in the mirror in pole class right now. I hate that I can barely muscle through tricks that used to be really easy. And you totally touched on the heart of it – it has been a big part of my identity for years and I have always taken great pride in my stripper body as well! And now I look at myself and go: Who am I?" Great question. If you figure it out, let me know because I'm right there with you.  As Claire now sharde my existential pole crisis, she ran it by her friend and pole teacher Jennifer Kim, who put her feelings about it this way, "Well it's like a relationship – it has its ups and downs and you move closer and further away. And what you love about it, along with your priorities, shift over time. But there is no one place you are "supposed" to be. …  I'm 42 now, I hit my peak and I'm probably never going to be that good again. And I'm not sure I want to be. I don't want to take the same risks."  I hear you Jennifer. It's hard to admit that what was once our greatest passion, is now just the peak of our physical fitness and firmly in the review mirror. I hear the voice of that woman from my recital, "Always. Keep. Dancing." She was warning me, trying to help me avoid the days I've had now. The ones where you, the natural athlete who always wanted to move, now just wanted to stay in bed/on the couch. The ones where you don't recognize yourself in the mirror. The ones where the road back to where you wear simply feels to exhausting. So you stay put. Not because it's where you want to be, but because… *shrugs* it's where you are.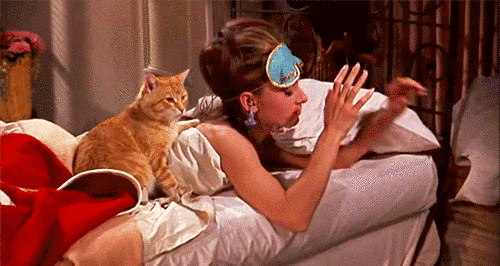 My good-natured boyfriend has laughed with me about this. He is not a natural athlete. He's never liked "working out" and always had to push himself to do it. So what is now my newfound horror, he's quick to point out is his own (and a lot of other people's) reality. Most people don't like working out. My pole dancing obsession is the exception not the rule. Which is true, most great athletes are exceptional. Most pole dancers are exceptional. You have to be to put yourself through enough training to be good, much less great. Normal people don't do that. Normal people sometimes take a walk on their lunch break. I am now a normal person.
But… But can't pole dance be for us normals too? When I remove my own judgements and expectations from it, swinging around on a pole used to bring me such simple joy. Back went I first started, even the most basic tricks made me feel like a rockstar (ok, a really hot stripper!). It wasn't impressive, but it was fun. And if I'm honest, my tricks were never really that impressive. To non pole dancers, sure. But they think it's cool when you go upside down. I had I core rotation of a few things that really looked good on my body. I used my flexibility and stage presence to my advantage, but I was never a gymnast on the pole. I need to be honest with myself about that. I haven't really lost that much in terms on pole tricks, what I've lost is muscle tone and confidence. Back in those days I didn't know about pole shows, competitions, blogs, videos of the day… I just knew there was this magical place I went once a week and got to play. The lifestyle obsession, the identity, came later. I have a new identity now. TV Writer. Pole dancer has been moved to a cool footnote on my resume. A fun fact for cocktail parties, and the occasional #tbt post on IG.  My pole's been up in the living room for 2.5 weeks now. I've used it 3 times. And I'm okay with that.
SaveSave
Comments
Katie Johnson
is a Los Angeles based Fine Art Model, Actress, Writer -- and most importantly - Pole Fitness Devotee. She's been called everything from "magic" and "fearless" to "dependable, bendable" and even "the balliest f***ing model I've ever worked with!"
Latest posts by Katie Johnson (see all)